Bail Bonds covering all of VA including: Manassas, Leesburg, Fairfax, Rappahannock, Northern VA, and Hampton Roads, call Kwik and EZ Bail Bail Bondsman at (571) 358-8517 .
Actually, we can help you with the entire process of posting bail bonds anywhere in Virginia. 
Information on this site will help you understand the following topics: bail bonds Leesburg, bail bonds Fairfax, Manassas bail bonds, also bail bonds for Portsmouth and the Hampton Roads areas.
Basically, we are excited and blessed to be able to help our clients in all of Northern Virginia and the Hampton Roads areas.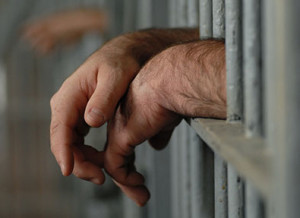 Or, even easier, just call our 24/7 bondsman with your needs and/or question. Here are our three locations . . .
Our chief bail bondsman would be happy to speak with you and give you free information to make posting a bond for your friend or family as EZ and stress-free as possible.
For good general bail bonds Manassas, etc., information, see also https://en.wikipedia.org/wiki/Bail:
Traditionally, bail is some form of property deposited or pledged to a court to persuade it to release a suspect from jail, on the understanding that the suspect will return for trial or forfeit the bail (and possibly be brought up on charges of the crime of failure to appear). In some cases, bail money may be returned at the end of the trial, if all court appearances are made, regardless of whether the person is found guilty or not guilty of the crime accused. If a bondsman is used and a surety bond has been obtained, the fee for that bond is the fee for the insurance policy purchased and is not refundable.
You have questions about bail bonds, we have answers…
In which jurisdiction is the person in custody?
What is the full name and booking number of person in jail?
How much is their bail?
What are their charges?
Are there any previous Failure to Appears (FTA's)?
What is the full name and phone number of the co-signer?
We assure you:
Your call is always answered by a licensed Bail Bondsman and Bounty Hunter 24/7, not a service
We promise Fast, Professional, Confidential Service
Free Consultation on ALL Bail Bonds Information
24/7 Service to ALL Hampton Roads and Northern Virginia Jails
24/7 Direct Cell Phone Contact to your Bondsman
Easy Financing / Low Down Payment available for qualified defendants/co-signers
Call us now, Kwik and EZ Bail Bonds,
24/7 at (571) 358-8517.
GALATIANS 5:1 "IT IS FOR FREEDOM THAT CHRIST HAS SET US FREE…"
Bail Bonds Manassas, Leesburg, Fairfax and more:
Our Manassas bail bondsman proudly posts bail bonds in Leesburg and Loudoun County, at Fairfax, at Manassas and Prince William County, also for Portsmouth and Hampton Roads areas!